​​ Philosophy
​ Creating in metal
MATRIX
​ ​ The MATRIX company has been developing steadily since 1996 drawing a positive course in the field of production of metal die-cast products.
The company starts from the technical evaluation of the initial idea for a new product and successively proceeds to the mechanical design, the manufacture of molds, the production and finally the packaging and promotion of the final products to the customer.
At MATRIX, creativity is combined with strict quality controls at all stages of the production of the finished products in order to ensure perfect results aesthetically and technically.
Consistently applying the basic philosophy: quality - durability - aesthetics, the company has developed important and long-term partnerships with the domestic and international market, contributing with its knowledge to innovative creations with metals.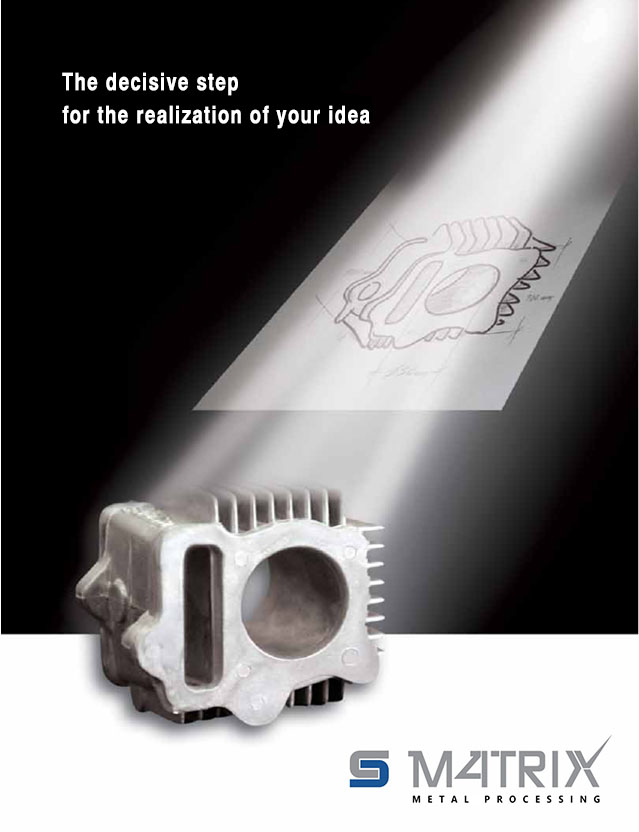 ​High pressure Die-Casting
​ We provide completeness and quality in our co-operations